A $350 million investment in crypto custody bank Anchorage Digital is being led by KKR, the world's largest private equity firm.
With this new funding round and other recent developments like Coinbase Custody reaching an official launch date and a new fund to invest in cryptocurrency startups, continued progress seems very likely for blockchain adoption into traditional finance.
Anchorage Digital is a crypto custody bank that has raised $350 million in its latest funding round. The company will use the money to expand its operations, which include providing custody services for digital assets and blockchain-based securities.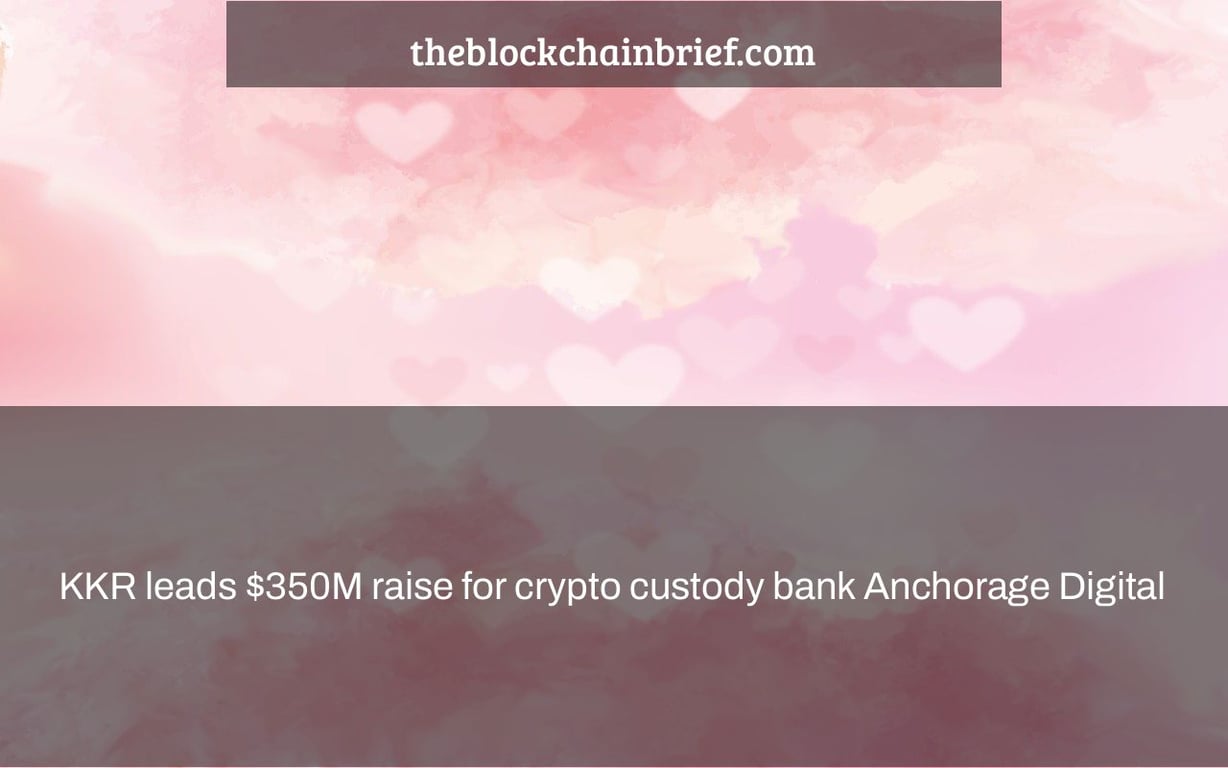 Anchorage Digital, a major cryptocurrency custodial bank, has completed a new fundraising round, boosting its total worth to over $3 billion.
Anchorage Digital announced on December 15 that it has secured $350 million in a series D financing headed by KKR.
According to the release, this is the first time KKR has invested directly in a crypto company's shares. The investment was made via the company's Next Generation Technology Growth Fund II, which is focused to growing equity investments in the technology sector.
Anchorage has established a best-in-class, institutional-grade digital asset platform that combines the best practices of both current security and usability, according to KKR's senior head of technology growth equity team, Ben Pederson.
Companies like Goldman Sachs investment bank and Sam Bankman-crypto Fried's business Alameda Research were among the new investors, who came from both conventional finance and the cryptocurrency sector. Andreessen Horowitz, BlackRock, Blockchain Capital, Delta Blockchain Fund, PayPal, and Kraken are among the other investors.
Anchorage Digital will use the additional capital to expand its infrastructure and product offerings, as well as continuing to develop its workforce, which has already grown by 175 percent in 2021.
Celsius raises $750 million in a new round of fundraising, valuing the company at $7 billion to $10 billion by 2022.
Anchorage Digital co-founder and president Diogo Monica remarked, "This financing prepares Anchorage Digital to address the tremendous institutional demand for this rapidly changing sector."
In January 2021, Anchorage became the first cryptocurrency company to be granted a charter by the Office of the Comptroller of the Currency, the US national bank regulator. In a series C round headed by Singapore's national wealth fund GIC, the company received $80 million.
Anchorage Digital is a crypto custody bank that has received $350 million in funding from KKR. The company plans to use the money to expand its operations and provide cryptocurrency trading services. Reference: invest in bitcoin now.
Related Tags
is crypto the future
future of cryptocurrency 2021
is cryptocurrency legal