Russia's Central Bank leader has said that the country will decide between a blanket crypto ban and legalizing exchanges in 2022, as regulators debate how to handle an industry still struggling with rampant use.
Russia is in the process of deciding whether to ban cryptocurrency or legalize exchanges. Russia will decide between these options by 2022. Read more in detail here: is cryptocurrency legal.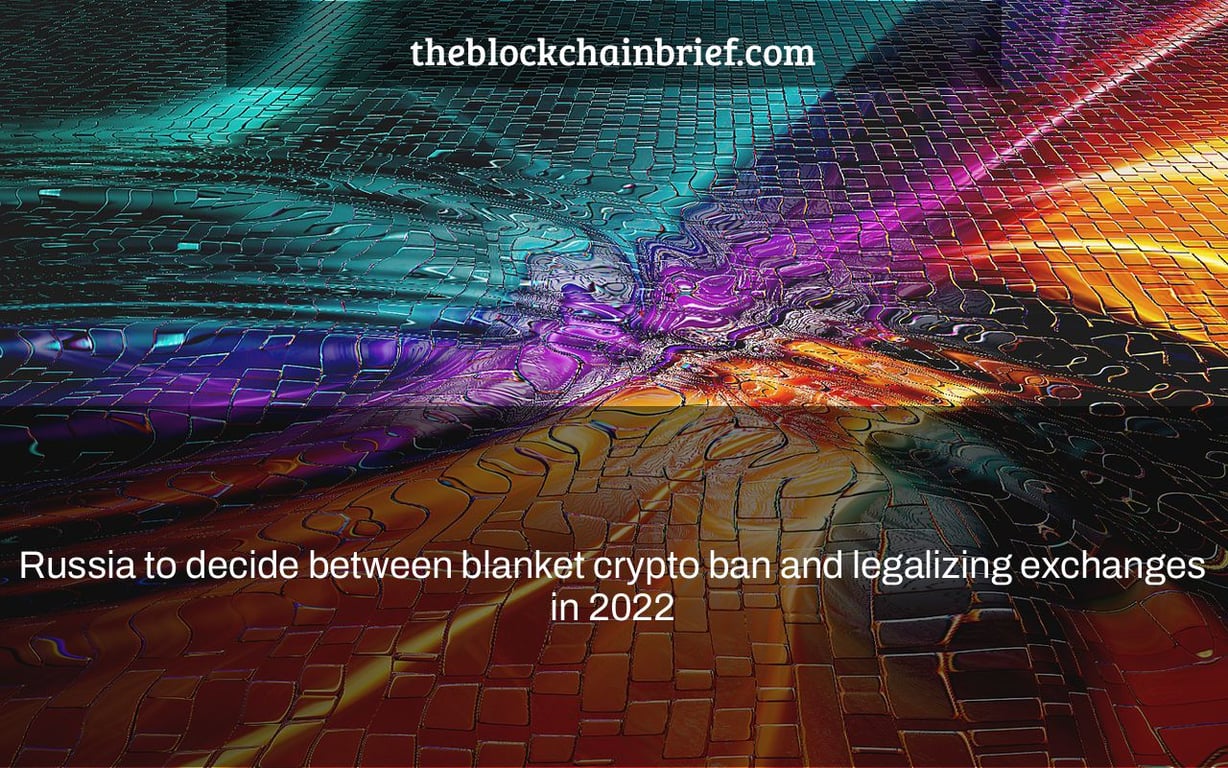 On Thursday, Russia's crypto regulatory situation was said to be in a state of flux. First, according to a Reuters story, Russia's Central Bank is considering a ban on cryptocurrencies, citing concerns to financial stability and a growing amount of transactions as justifications. If passed, the measure would be in line with Russian President Vladimir Putin's words at a recent financial summit in Moscow, in which he claimed that cryptocurrencies "carry enormous risks." The central bank of the country is now compiling an advisory report on the subject.
However, at a press conference the same day, Anatoly Aksakov, head of the Duma [Russian Parliament] Committee on Financial Markets, said the following, as published by local news agency interfax.ru and translated by Cointelegraph:
There is a firm stance on the entire ban of cryptocurrencies, including their purchase and possession. There is also a strategy in which suitable crypto exchanges must be established, and everything must be lawful, clear, and intelligible to regulatory organizations. The Russian Federal Tax Service would have an easier time taxing such [exchange] transactions.
Chairman Aksakov also expressed his support for cryptocurrency mining regulation in the nation, citing mining taxes and corporate power use as examples. Authorities in the nation have made developing a CBDC ruble a top priority, and have imposed strict regulations on the private crypto industry, including prohibiting mutual funds from participating in Bitcoin (BTC). According to current estimates, Russians spend roughly $5 billion on cryptocurrency each year.
Watch This Video-
Related Tags
bitcoin regulation
future of cryptocurrency 2021
how cryptocurrency works