ArtNFT is a new token and blockchain ecosystem that gives artists direct access to the crypto-economy. The platform supports both ERC20 tokens as well as NFTs, with an emphasis on easy-to use tools for developers.
In addition to launching its own cryptocurrency, it also provides services such as web wallets and payment gateways in order to make integrating into the industry easier than ever before!
The "nfts art" is a new platform for the ArtNFT: Beginnings Collection. This platform will allow artists to create and sell their NFTs on the blockchain, without having to worry about third-party intermediaries.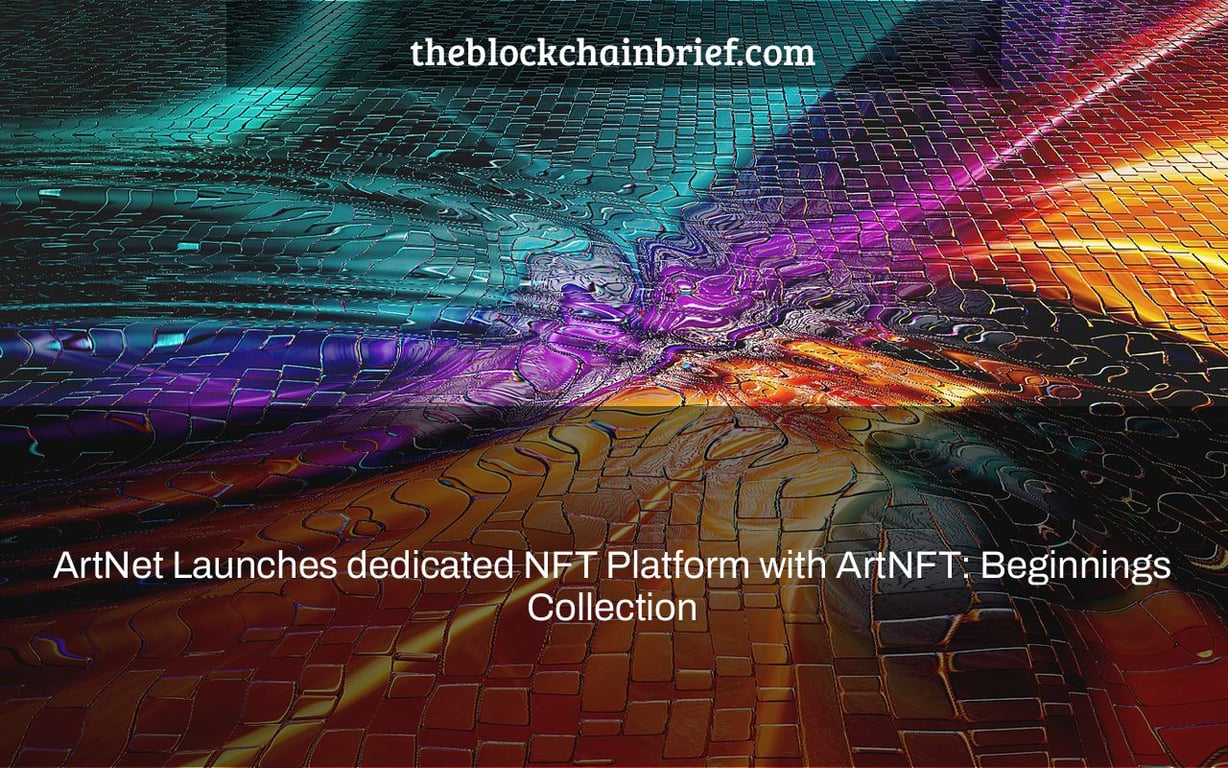 Artnet, which was started in 1989 and is now one of the greatest fine art platforms in the world, with over 60 million unique yearly users, has entered the realm of NFTs. It was a logical move, given the company's stellar reputation for assisting customers in discovering, researching, and collecting art. Artnet Auctions now presents over 70 curated auctions each year. The value of deals sold on Artnet Auctions had climbed by 20% YoY to $18.5 million USD, while income had increased by 15% to 3.6 million USD as of the end of August.
ArtNFT, the company's much-anticipated on-chain NFT platform, has now been released. Its debut sale, ArtNFT: Beginnings, is the first dedicated place on the well-known platform for NFT artists. The first collection includes some of today's most renowned NFTs, as well as pieces from artists who are experimenting with the technique. The site features work from early NFT pioneers and innovators as well as a new generation of digital artists who have completely embraced the technology.
Artnet's inaugural auction brings together a tightly curated selection of rare examples from within this burgeoning scene, including works by Georg Nees, Herbert W. Franke, Vuk osi, Miltos Manetas, Kevin McCoy, Dmitri Cherniak, Osinachi, Justin Aversano, Pindar van Arman, FEWOCIOUS, and Kevin Abosch.
Jennifer and Kevin McCoy's Quantum Leap is one of the collection's standout pieces. This code-based NFT is inspired by their 2014 piece Quantum, the first-ever artwork to be tokenized on the blockchain, and will evolve over a three-year cycle. Pindar Van Arman's Emerging Faces, a collaboration with Robert "3D" Del Naja, a British street artist and member of the electronic band Massive Attack, is another piece that stands out. Pindar Van Arman is an artist, roboticist, and digital art pioneer from the United States. Since 2015, Van Arman has started creating robots for use in his creative work. Van Arman's robots are equipped with a brush and use it to paint designs that are dictated by an algorithm.
Colleen Cash, Vice President of Auctions, stated, "Artnet has spent many months listening to and learning from the exceptional NFT and crypto communities." "We set out to join the field as authentically as possible, and we are delighted to announce that we will be the first art world participant to debut with a natively crypto auction right away." We've created a platform that will speak directly to the NFT community's values while still being familiar and friendly to our conventional communities."
Artnet has developed an NFT advisory council, which is made up of industry professionals, market and opinion leaders in the sector, in order to deliver the best possible works and user experience. Colborn Bell, Tim Cang, Nifty Naught, Claire Silver, Michael Ugwu, TokenAngels, and The Beauty and the Punk are on the NFT advisory council.
Artnet aspires to be a one-stop shop for NFT artists and collectors. "We are delighted to provide ArtNFT as a platform to find and participate with these cutting-edge works, as the NFT world has established a multi-faceted community." "We're combining Artnet's worldwide reach, expertise, and professional curation to provide an integrated experience for the digital art world with this launch," said Artnet CEO Jacob Pabst.
Art, as you know it and as you consume it, is changing at a breakneck pace. Technology aids the development of new art forms such as generative art and the creation of new sorts of art by NFT artists who are becoming more well-known nowadays. "We shape our tools, and then our tools form us," John Culkin stated in 1967. This is occurring right now in the worlds of blockchain and art.
Even the most prominent collections and art shows are increasingly including some aspect of computer-generated art.
Newsletter
The most relevant daily news in the worlds of crypto, DeFi, NFTs, and more are summarized here.
Gain a competitive advantage in the cryptoasset market.
As a premium Edge member, you'll get additional crypto insights and context in every story.
Analyses of the whole chain
Snapshots of prices
a little more context
For just $19 a month, you can become a member right now. Examine all of the advantages.
Watch This Video-
Related Tags
what is nft art
where to buy nft art
nft trading platform